5 Best Leggings for Every Activity, According to Experts

Leggings used to just be for the gym, but millennial women and the generations after them started to revolt against the more traditional clothing choices for women, and instead, made leggings more "mainstream." And aren't we thankful they did? Because of this mindset change, leggings have undergone a huge transformation in recent years, so there are now many different types of legging.
Why is this so important for women? Because today's woman is B-U-S-Y, busy. She's working full time, trying to stay connected with family, friends, and continue to date her spouse while also raising kids. No longer is there time to leisurely go to the gym for an hour or so, go home and change, then pick up the kids. Instead, today's woman needs leggings that are versatile and have more than one function. She needs leggings that are easy to dress up or down, don't look like workout leggings, are comfortable, and make us look and feel our very best. 
These 5 leggings do all of that. They are the "all around champions" of leggings in terms of being the best leggings for every activity
1. Joy
Joy is bright and shiny, sprinkling light and happiness wherever she goes. Joy doesn't look like a workout legging at all, but was actually designed for working out. The shiny look of Joy makes it so easy to dress her up for the night, after wearing her during the day - including gym time.
Fav Features
-Her high compression sculpts your body.  
-Wide, supportive and stretch waistband
-Hides unwanted muffin top
-Non see through
-No visible side stitching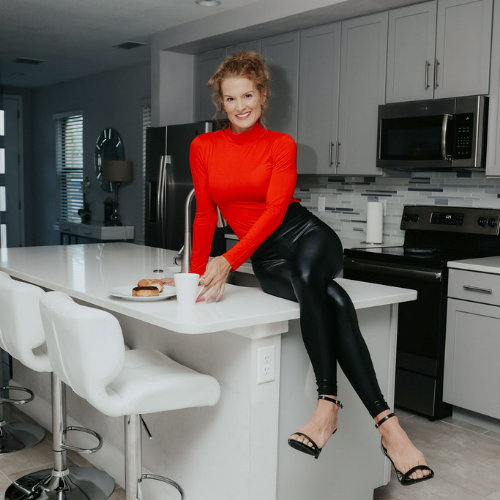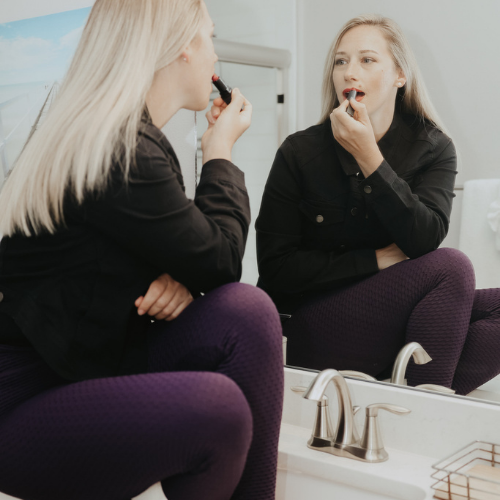 2. Ada
Not only is Ada too busy for changing clothes multiple times a day, she's also confident in her choices and herself. She knows what she likes and believes she deserves the best. She doesn't shy away from patterns and embraces her flaws.
Fav features:
-Textured fabric hides skin imperfection and make you feel exactly what you are: a beautiful, confident woman!
-High compression sculpts your body and defines your curves
-favorite to use during bloating days! you won't be able to tell!
-High waisted, supportive waistband slims you in
-A great choice for dressing up or down.
-She is great for all-day wear

3. Ann
Ann is stretchy and feels like a second skin, so they are comfortable no matter what you are trying to accomplish during the day.
Fav Features
-Designed to feel like a second skin.
-Buttery soft and lightweight fabric that will make you forget you are wearing anything at all!
-Wide, supportive waistband sculpts without sacrificing comfort.
-Stays up, so you don't have to worry about it rolling down.

-Squad proof with no visible stitching, giving you a chic look.
Perfect for every occasion from grabbing coffee with a friend, yoga class to date night.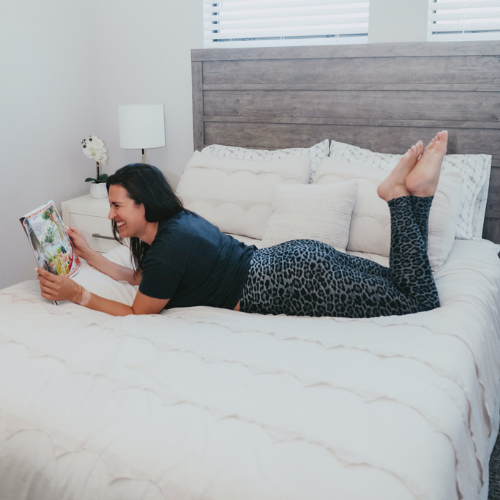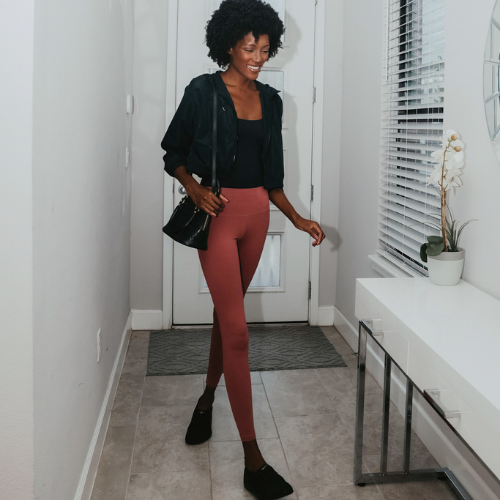 4. Rae
These new leggings are such a hit for fall in two of the trendiest colors! You can work out in Rae, bing watch the Vampire Diaries on Netflix, or head to the Pumpkin Patch. This fall, you'll find there is no wrong way or place to wear Rae

Fav Features
-Medium compression, hughs your body in all the right areas.
-no visible stitches make sit easier to dress her up or down
-Performance fabric, makes this legging ideal for working out.
-Stays up, so you don't have to worry about it rolling down.

-Squad proof, giving you a chic look.
5. Lexi
Lexi leggings are gorgeous, yet still practical. She will hold your necessities so you can say "yes!" to whatever comes your way during the day, from working out to going out. 

Fav Features
-Her pockets make it all easy! Seriously, who doesn't need pockets?
-Squad proof (non see through)
-Stays up, so you don't have to worry about it rolling down.

-Versatile, ready to wear for the gym, work, coffee with friends or simple chilling at home
-All workout performance features without the look
All day comfort thats stylish, supportive and always on trend.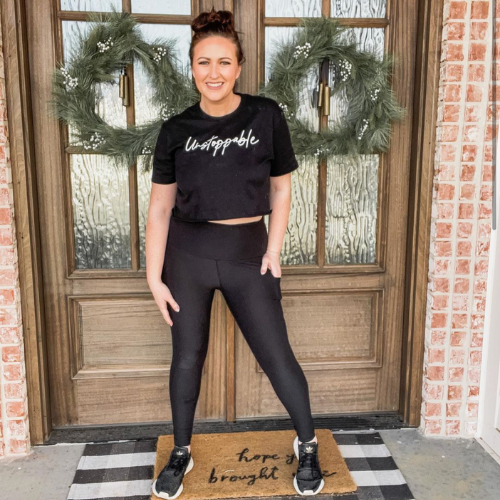 These five leggings are truly the best leggings for every activity you can think of. They will change not only the way you think about leggings, but the way you wear them and buy them, too.